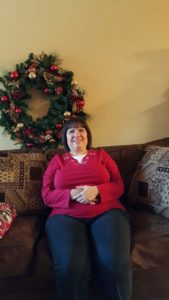 ¶Debra Thompson is a gifted soprano and pianist who passionately shares her love for Jesus Christ with others.  
Born with an inoperable visual impairment, Debra has been blind since birth.  She attended an elementary school for the blind but continued her upper grade studies in the regular public school system.  Her childhood dream to become a concert artist was realized through a scholarship to Oral Roberts University where she completed her Bachelor of Arts Degree with a major in Vocal Performance.  
Today, Debra is an employee for the State of California and resident of Sacramento.  She is a soloist, a voice teacher, a member of her church's worship team, and a member of two exceptional Sacramento area choirs.  Debra toured Europe with one of the choral ensembles in July 2004.
Debra is active in her local community serving with the California Council of the Blind's local chapter. She has held the offices of secretary, treasurer, vice president and President.