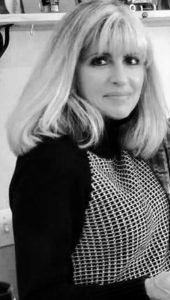 Donell's Thompson Garcia has been called from God for spiritual warfare and Intercession, she moves in the giftings of the prophetic and healing.
God has led Donell to many places where she has been blessed with great friendships for God's purposes, seeing the divine hand of God open many doors.
Donell's testimony is a journey of brokenness, faith, and the road to God's amazing miraculous power and healing, transforming her life through the perseverance in an uphill climb, that brought her compassion, understanding, and the love of God for others.  For out of her flows rivers of living water.
Acts
2:17
In the last days, God says, I will pour out my Spirit on all people. Your sons and daughters will prophecy, your young men will see visions, your old men will dream dreams.