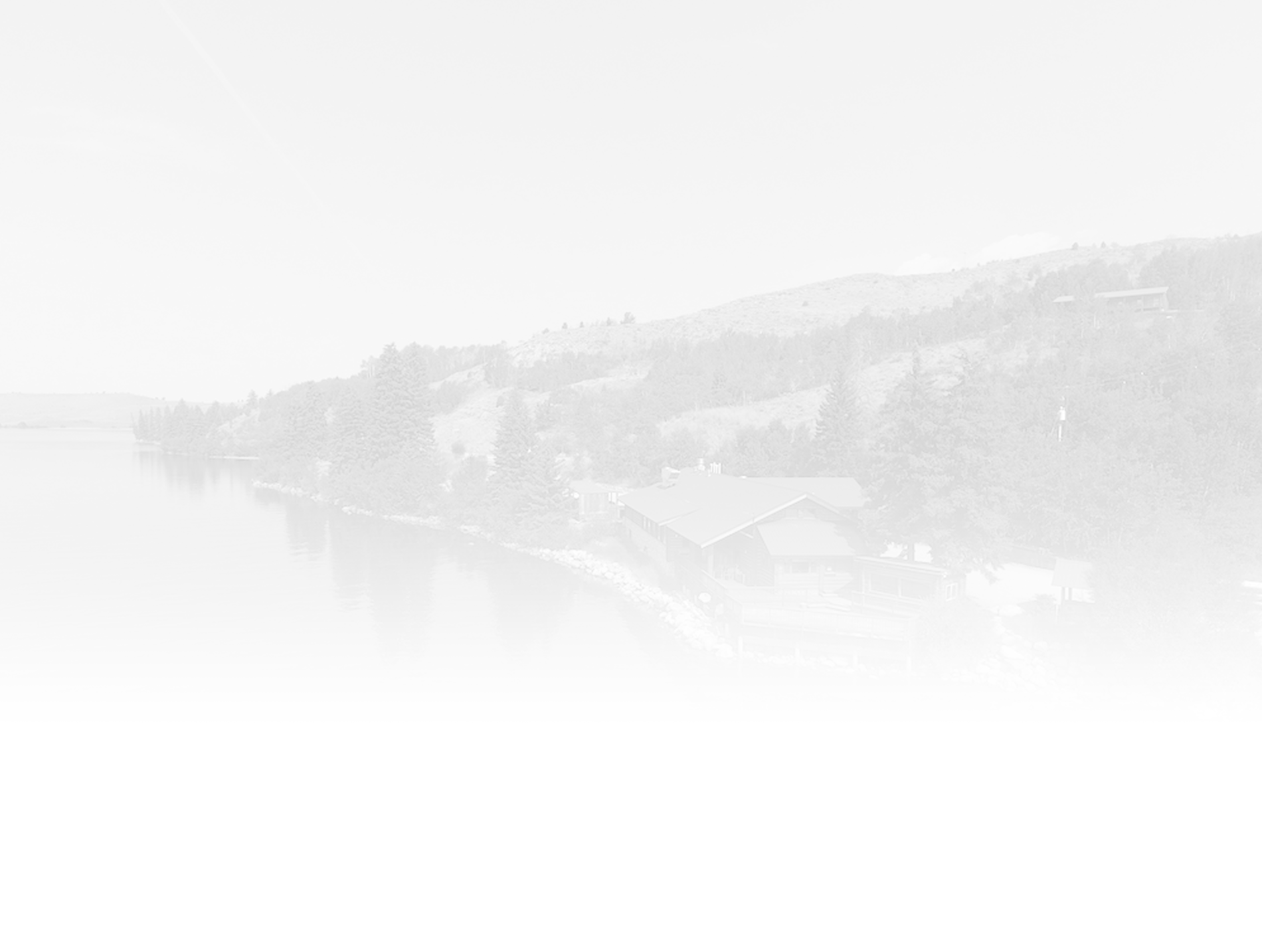 Half Moon Lake Lodge
One of Wyoming's
Most Premiere Hidden Lodges
You don't have to be a guest here to enjoy all of our fun activities, but you're going to want to!
Experience Natural Beauty
Here at Half Moon Lake Lodge there are so many activities that you can enjoy that there is no need to go anywhere else!
This year for the first time we are offering our All-Inclusive add on feature! This allows you and everyone in your party to enjoy the lodge at its fullest! It includes our very popular two hour horse back ride! Non motorized boats on the lake, sunset pontoon cruises, 3 meals a day, unlimited drinks plus 2 alcoholic drinks per day for those that are over 21 years of age. We have guides ready to show you how to fly fish or take you to Sacred Rim or Photographers point which are located right in our backyard! We also have s'mores over the fire just to name some of the fun that you will have during your stay! We can't wait for you to come and play with us!
Just book your cabin and then decide amongst those in your party if the all inclusive option is for you! If not we do still over most of these items up a la carte style where you just pay for what you want to participate in.


And YES we do cater to the public! You do not need to be a guest here to participate in the enjoyment here at Half Moon, but you will save the most and have the best time by signing up for the all inclusive option.
The way we see it: how could you truly enjoy what Half Moon Lake in the Grand Tetons has to offer on an empty stomach?
You'll be tempted to leap off the porch and into the crystal clear, yet deep blue waters to swim to the large docks we have. Schedule a time to have one of our lodge staff assist you in fishing for trout at Half Moon Lake or go more extreme and for plan in advance to attend a week long trip the extremely rare and world renown Golden Trout that live here in the high mountains. If fishing isn't your thing, there are horseback riding adventures, or enjoy a wine and dine on a pontoon boat during the summer seasons, or go kayaking with your friends. Maybe even take one of our picnic baskets with you and a date and go search the lake for one of the many hidden beaches. We also have an abundance of wildlife, including golden eagles that can viewed from one of the hidden beaches or from the lake.
We here at Half Moon Lake Lodge are excited for your arrival. We take great pride in being a family owned and operated business. We enjoy serving new themed meals to satisfy every dietary need, as well as bringing friends and families back together. In this world of the unknown, we do know that memories are all that we can really take with us. Come and make your memories here at Half Moon Lake Lodge.
This has been a family favorite for generations. This is truly a one of a kind gem that can only be found here, and we want to make sure that you get the opportunity to relax and let the worries of the world pass away. Come with the weight of the world and leave it here! Just take home the joyful memories that you have just made.
If you don't find yourself walking just a half a mile up the shoreline to the two secluded beaches, you may decide to walk through the lodge grounds. Enjoy the various cabins as you reach the horse pens that overlook the vast mountains, often full of white pines and deciduous trees turning new colors with every season.
When you're ready to take a break, you'll enjoy a whole new perspective of the lake from any of our cabins that all have porches and outdoor covered seating. Grab a beer, or some wine, maybe some candles and soak in the rich peaceful sounds of nature and wildlife all around you.
For Dining Reservations Call - 307-367-6373
Open to Public
Monday- Saturday 12 to 8 PM
Closed on Sunday
Open to All Inclusive Guests
Monday through Saturday
Breakfast Served at 8 AM
+lunch and dinner noon- 8 pm
*Cabin rentals are available 7 days a week, however there are no amenities on Sundays. We encourage you to go explore the town of Pinedale and try some of their fabulous restaurants and activities that they have to offer.